Saxophone Master Class 2015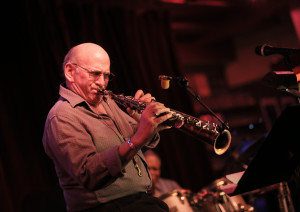 Dave Liebman's 28th annual Saxophone Master Class will take place the end of July/early August 2015 at East Stroudsburg University in the Pocono Mountains of Pennsylvania (one and half hours from New York City).
Arrival July 28; departure August 2  2015
TO APPLY: Interested participants must send a CD (note:CD!!) with two or three examples of their playing in a jazz setting including at least one standard (play-along is acceptable). Include your e mail, phone number and address please.
Send to: David Liebman
1541 Brislin Road
Stroudsburg, PA 18360
(USA)
Email Lieb to confirm receiving package and for any questions: lieb@ptd.net
COST(including room and food): 1000$U.S.